This page is the brochure for your selected program. You can view the provided information for this program on this page and click on the available buttons for additional options.
CCSA: Summer 2014 - Ireland Early
Belfast, United Kingdom;
Derry, United Kingdom;
Dublin, Ireland;
Galway, Ireland
(Outgoing Program)
Featured:
Program Terms:
Summer

Program Sponsor:
CCSA- Cooperative Center for Study Abroad
There are currently no active application cycles for this program.
| | | | |
| --- | --- | --- | --- |
| Course Disciplines: | Communication, Literature, Psychological Science, Social Work | Faculty's Member Institution: | Georgetown College, Morehead State University, Northern Kentucky University, Saint Francis University |
| Program Type: | Short Program | Air Travel Options: | Group Travel Available (from CCSA Departure Cities), Independent Air Travel Available |
IRELAND EARLY
DATES: MAY 15, 2014 – MAY 30, 2014
PRICE: $3095 WITHOUT AIRFARE; $3995 INCLUDING AIRFARE
APPLICATION DEADLINE: February 21, 2014
EARLY APPLICATION DEADLINE: $100 discount for applications received by February 7, 2014
CREDIT: 3 hours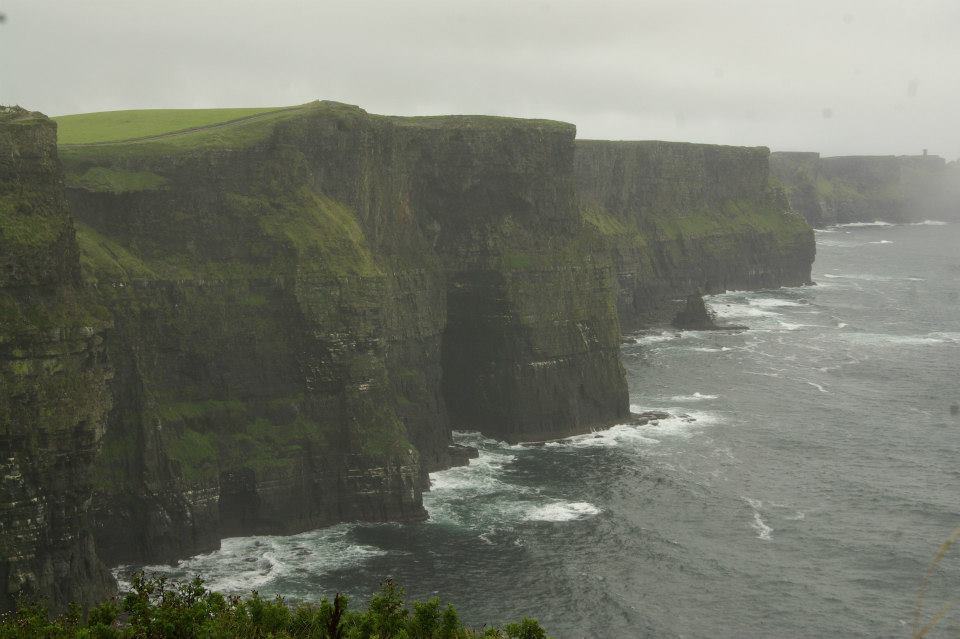 Program Overview
Join CCSA as the Ireland Early Program visits both Irelands, North and South. While based in Dublin, the capital of the Republic of Ireland, we'll uncover the cultural significance behind Glendalough, Trinity College and places made famous by such writers as James Joyce and Jonathan Swift. Then we'll head North, tracking the history of Ireland, ancient and modern, stopping at the magnificent coastal World Heritage Site, The Giant's Causeway, and visiting
locations associated more recently with the Troubles in Belfast and Derry. Then it's off to the beauty of the mountains, valleys and islands of the West of Ireland where Gaelic and traditional music can sometimes still be heard. Discover the beauty and the tragedy, the history and the hope that define this land still struggling to be united.
By combining this intensive study abroad experience with course-specific directed study activities preceding and/or following the travel portion of the program, students may earn three semester hours of college credit.
Please carefully read the Program Details section for additional information pertinent to all CCSA programs.
PROGRAM COSTS
For those making their own flight arrangements, the price of the
Ireland Early Program is $3095. Participants arranging their own air
transportation must contact the CCSA Central Office before initiating
travel arrangements and must file a copy of their flight itinerary with
the office after reservations have been made. In making transportation
arrangements please note that the in-country portion of the Ireland
Early Program begins and ends in Dublin on May 16 and May 30,
respectively. Airport transfers to and from the accommodation site are
provided ONLY to those participants for whom CCSA has arranged air
travel.
For those traveling on flights arranged by CCSA, the price of
the Ireland Early Program is $3995, which includes round-trip
transportation from designated cities as well as airport transfers to and
from the accommodation site.
Included in the program price for all participants are:
• internal transportation between program sites
• accommodations
• ISIC (International Student Identification Card)
• most program excursions
• health and emergency evacuation insurance
• daily breakfast and some additional meals
All prices are subject to change in the event of unanticipated increases
in airfares, monetary exchange rates or other changes in program
costs. In some cases, program items may be deleted in lieu of a price
increase.
ADDITIONAL COSTS
Most meals, other than breakfast, are at the participant's own expense.
A minimum of $600 should be budgeted for meals and additional
course-related transportation and entrance fees not covered in the
program price. Additionally, approximately $150 should be budgeted
for textbooks and other required course materials. Participants should
also budget additional funds for personal expenses such as souvenirs
and independent travel, based upon their individual spending habits.
Tuition is not included in the program costs detailed above. Please
refer to Registration/Tuition & Fees in the Program Details section for
additional information.
ACCOMMODATIONS
Participants in the Ireland Early Program reside in dormitories
and local hotels. Accommodations are based primarily on double
occupancy with occasional use of multi-bedded rooms; single rooms
may be available at an additional price.
PAYMENT SCHEDULE & DEADLINES
Applicants are encouraged to apply well in advance of the February
21, 2014 application deadline, as priority is given to early applications.
Applications submitted on or before February 7, 2014 receive a $100
deduction in the program price, reflected in a reduced application fee,
due at time of application.
• Non-refundable application Fee: $200 if received on or
before February 7, 2014; $300 for applications received after
February 7, 2014. The application fee, which must be paid
by credit card at time of application, serves as a
deposit toward the overall program price.
• First Payment: $1700 due on March 7, 2014.
• Final Payment: $1995 for those traveling with the CCSA
group; $1095 for those making their own arrangements,
due on April 4, 2014; the single room supplement, if
applicable, is also due at this time.
Effective October 1, 2013: As a 501(c)3 educational organization, CCSA
will be assessing a 3% surcharge on all credit card transactions. This
surcharge will be automatically added to each credit card payment.
Please familiarize yourself with the Cancellation Policy in the Program
Details section.
Shortly after submission of the online application and fee and
completion of the local CCSA Campus Representative Approval
Recommendation, applicants will receive an application approval
notification. During the online application process, students from
non-consortium schools will receive instruction regarding additional
application requirements.
An official letter of acceptance into the program will be sent
electronically approximately three weeks after the program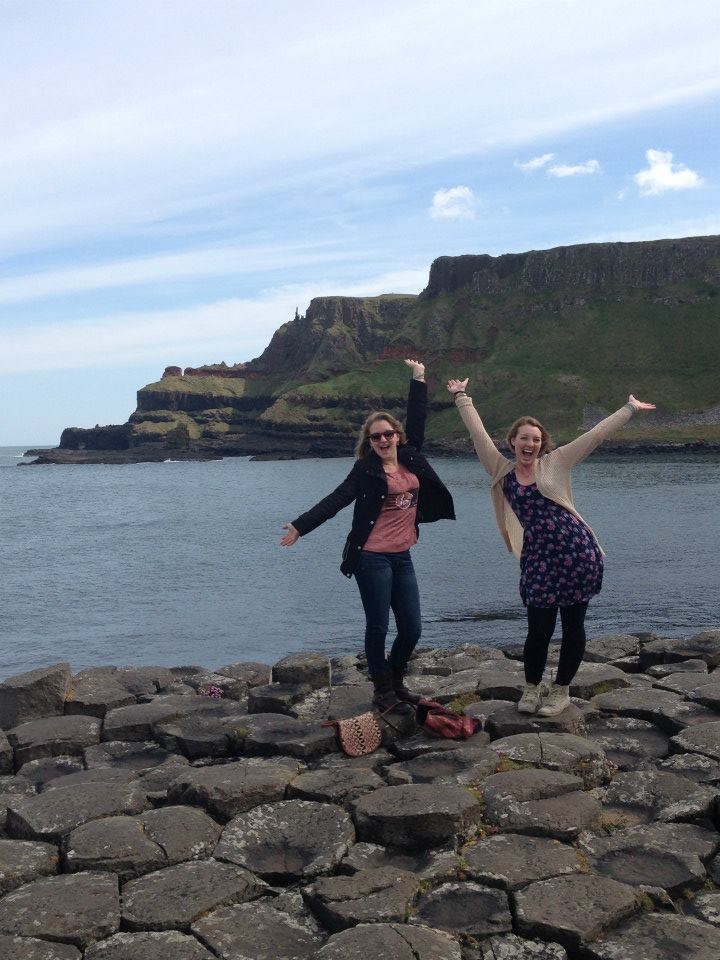 Course descriptions
The following are descriptions of the courses of study offered for this CCSA program. Applicants may register for courses offered by professors from any member institution. Students are encouraged to email faculty to learn more about the classes.
Before applying for any course, refer to the course description regarding prerequisites. Course prerequisite(s) must be completed or, where applicable, waived by the course instructor, prior to the program's departure.
COMMUNICATIONS/JOURNALISM
International News Writing & Reporting
Course Cancelled
What does it take to be an international news journalist, responsible
for covering anything from political revolution to economic upheaval
to climate change to war? This course provides students with the
opportunity to put themselves "in the shoes" of a contemporary foreign
news correspondent. The course is interactive, and students will have the
opportunity to explore a range of different topics in Northern Ireland,
while developing the skills they need to take a story from conception to
publication. Close attention will be paid to writing and critical thinking,
two essential qualities of international news coverage.
(3 cr. hrs., LD, Dr. Patrick G. Farabaugh [pfarabaugh@francis.edu] Saint
Francis University)
ACADEMIC INFORMATION

ENGLISH
The Irish Literary Tradition from The Tain to Toibin
Ireland is a small country with an outsized literary tradition. This course is
designed to bring the genius, value and profound fun of that tradition into
focus. We will read "greatest hits" of Irish Literature, starting with the tragicomic
exploits of Cuchulain in The Tain Bo Culaigne and moving on to
important works by Swift, Yeats, Synge and several contemporary authors. All
of our reading will be enriched by visits to relevant sites of archaeological,
mythical and historical significance. Enroll in this course to learn more about
Ireland's culture through the imaginations of writers who were inspired by its
complex history and stunning natural beauty.
Prerequisite: Students enrolled for lower division (LD) credit should
have completed the freshman composition requirements specified by
their institution. Students enrolled for upper division (UD) credit should
additionally have completed one semester of World or British Literature
Survey.
(3 cr. hrs., LD/UD, Dr. Barbara J. Burch [
bburch@georgetowncollege.edu
]
Georgetown College)
ACADEMIC INFORMATION
PSYCHOLOGY
Positive Psychology: A Cross-Cultural Study of Well-Being
Positive psychology is the study of the "good life." Psychologists are becoming
more interested in the importance of positive emotions, institutions and
workplaces. Use the principles of this new field of psychology to study the
people and environment of this fascinating country. Potential site visits include
the Famine Museum, the National Museum of Ireland, Microsoft Dublin and
An Droichead cultural center. Learn about the resilience of the Irish people
following the Great Famine and economic bust of the early 2000s. Discussions,
guest lectures and a variety of readings will be utilized for comprehension
of course content. Come away with an appreciation of the importance of
resilience and well-being in working toward a fulfilling, meaningful life.
Prerequisite: Introduction to Psychology (one semester)
*No prerequisite for this course
(3 cr. hrs., UD, Ms. Rachael Clark [
clarkr7@nku.edu
] Northern Kentucky
University)
ACADEMIC INFORMATION
SOCIAL WORK
History of Orphanages & Reformatories: What Went Wrong?
This is an opportunity for students to understand the history of
institutional violence against women and children in Ireland. Students
will read about and visit sites such as the industrial schools and the
Magdalen laundry (workhouse) where children were forced into
slavery under horrendous conditions. Students will also learn about
Ireland's Magdalen Asylums that served as a detention for women
prostitutes and The Holy Saints Magdalen Home for Wayward Girls and
Fallen Women where unmarried pregnant women were sent in shame
until they delivered, after which the church took their babies away for
adoption.
(3 cr. hrs., UD, Dr. Cynthia A. Faulkner [
c.faulkner@moreheadstate.edu
]
Morehead State University)
ACADEMIC INFORMATION