This page is the brochure for your selected program. You can view the provided information for this program on this page and click on the available buttons for additional options.
CCSA: Summer 2014 - London
London, United Kingdom
(Outgoing Program)
Featured:
Program Terms:
Summer

Program Sponsor:
CCSA- Cooperative Center for Study Abroad
There are currently no active application cycles for this program.
| | | | |
| --- | --- | --- | --- |
| Course Disciplines: | Architectural History, Art History, Communication, Creative Writing, Education, English, English Literature, Fashion Design, Film, Fine Arts, Geography, History, Interior Design, Journalism, Mass Communication, Media, Merchandising, Music, Nursing, Philosophy, Psychology, Religion, Retailing, Sociology, Theatre | Faculty's Member Institution: | Austin Peay University, Bellarmine University, Belmont University, Georgetown College, Indiana State University, Mississippi State University, Northern Kentucky University, Thomas More College, University of Tennessee at Chattanooga, Walsh University, Western Oregon University |
| Program Type: | Short Program | Air Travel Options: | Group Travel Available (from CCSA Departure Cities), Independent Air Travel Available |
LONDON SUMMER
DATES: JULY 10, 2014 – AUGUST 11, 2014
PRICE (with one course): $4795 WITHOUT AIRFARE; $5995 INCLUDING AIRFARE
FEE FOR OPTIONAL SECOND COURSE: $500
APPLICATION DEADLINE: February 21, 2014
EARLY APPLICATION DEADLINE: $100 discount for applications received by February 7, 2014
CREDIT: 3 hours (standard); 6 hours (with additional fee)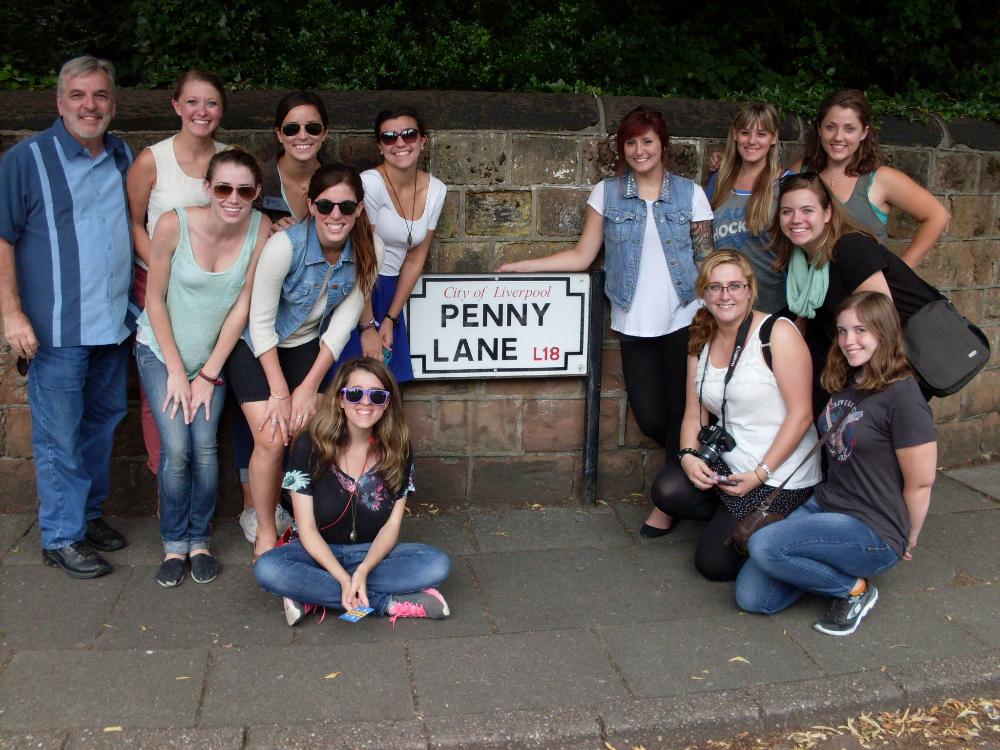 Program Overview
Join CCSA in one of the most exciting and cosmopolitan cities on earth, a wonderful background against which to study a wide array of subjects. All roads may lead to Rome, but achievements in almost every field of human endeavor find their point of origin in London, the capital of what was once the largest empire in the world. Four weeks isn't enough to begin to experience all this city has to offer, but it's certainly enough to make a start. By making use of university housing and facilities at the Hampstead campus of the University of London's King's College, CCSA is able to offer a rich program that combines classroom and course-specific field trip activities, while leaving students free to explore parts of England by rail as well on weekends.
Please carefully read the Program Details section for additional information pertinent to all CCSA programs.
The London Summer Program includes in its base price one course
worth 3 hours of semester credit. Students may select from any of the
courses listed in the Course Descriptions section. The price of the
program does not include tuition.
Students also have the option to take a second 3 credit-hour course
on the London Summer Program for a fee of $500; additional
tuition for the class may also be charged by the student's home
university. The $500 second course fee becomes non-refundable
following the first payment deadline. Students considering taking the
option to add a second class should bear in mind that doing so will
require them to be in class or mandatory class-related activities all day
Monday through Thursday.
Program costs
For those making their own flight arrangements, the price of the
London Summer Program with one course is $4795. Participants
arranging their own air transportation must contact the CCSA Central
Office before initiating travel arrangements and must submit a copy of
their flight itinerary to the office after reservations have been made. In
making transportation arrangements please note that the in-country
portion of the London Summer Program begins and ends in London on
July 11 and August 11, respectively. Airport transfers to and from the
accommodation site are provided ONLY to those participants for whom
CCSA has arranged air travel.
For those traveling on flights arranged by CCSA, the price of the
London Summer Program with one course is $5995. This includes
round-trip transportation from designated cities as well as airport
transfers to and from the accommodation site.
Included in the program price for all participants on this program are:
• accommodations and meals as detailed below
• ISIC (International Student Identification Card)
• some field trip and excursion-related expenses
• health and emergency evacuation insurance
• London Travelcards (subway and bus pass)
• BritRail Pass for travel by train within Britain
All prices are subject to change in the event of unanticipated increases
in airfares, monetary exchange rates or other changes in program
costs. In some cases, program items may be deleted in lieu of a price
increase.
Fee to add optional second class: $500
Accommodations and Meals
Participants in the London Summer Program reside in dormitories of
the Hampstead Campus of King's College. While the standard price on
this program is based on single occupancy, since the majority of rooms
are single, some rooms with double occupancy may be available at
reduced cost on a first come/first served basis. Please be aware both
that it may not be possible to accommodate all requests for double
occupancy on this program and that the reduction in program price is
not likely to exceed $300 per person.
The following meals, provided at the King's College Refectory on
campus, are included in the program price: daily breakfast; lunch on
Monday and Wednesdays, plus the Friday of final exams; dinner on
Monday through Thursday; several meals on the arrival weekend.
Additional Costs
A minimum of $1200 should be budgeted for meals and basic
expenses not covered in the program price. Additionally,
approximately $200 - $250 should be budgeted for textbooks and
other required course materials and/or excursion expenses specific
to that course. Students enrolled in two classes should anticipate
spending that amount for expenses associated with each class.
Participants should also budget additional funds for personal expenses
such as souvenirs and independent travel, based upon their individual
spending habits.
Tuition is not included in the program costs detailed above. Please
refer to Registration/Tuition & Fees in the Program Details section for
additional information.
Optional Trips
CCSA also makes available to London Summer participants the option
(at additional cost) to participate in two weekend trips to Edinburgh
and Paris, as well as a day trip to Stonehenge and Salisbury. Information
about these trips--including price, a description of what is included,
and how to sign up for them--will be provided after the program
application deadline has passed. Before signing up for any of these
trips, students should bear in mind that doing so will have an impact on
time available for personal travel and exploration. Students who elect to
take two classes especially should give careful thought before signing
up for more than one optional trip.
• Edinburgh Weekend: Friday, July 18 - Sunday, July 20
• Stonehenge & SALISBURY: Friday, July 25
• Paris weekend: Friday, August 1 - Sunday, August 3
Orientations for each optional excursion will be held at 4:45 p.m. on the
Wednesday before departure.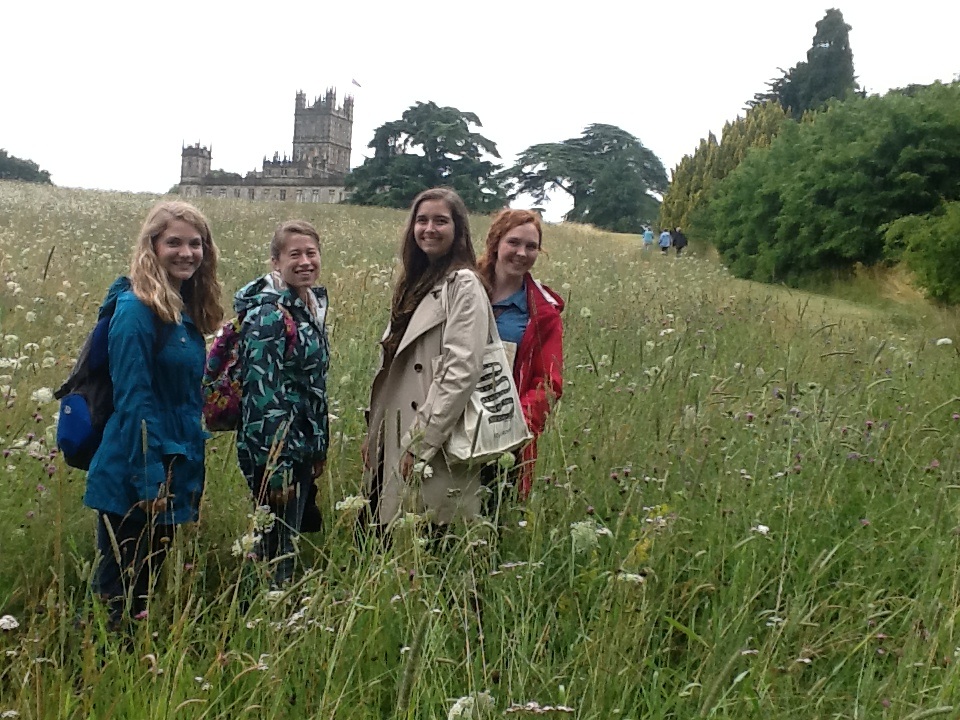 Payment Schedule & Deadlines
Applicants are encouraged to apply well in advance of the February
21, 2014 application deadline, as priority is given to early applications.
Applications submitted on or before February 7, 2014 receive a $100
deduction in the program price, reflected in a reduced application fee,
due at time of application.
• Non-refundable Application Fee: $200 if received on or before
February 7, 2014; $300 for applications received after February 7,
2014. The application fee, which must be paid by credit card at
time of application, serves as a deposit toward the overall program
price.
• First Payment: $2800 due on March 7, 2014; the $500 second
course fee, if applicable, is also due at this time
• Final Payment: $2895 for those traveling with the CCSA group,
$1695 for those making their own arrangements, due on April 4,
2014
Effective October 1, 2013: As a 501(c)3 educational organization, CCSA
will be assessing a 3% surcharge on all credit card transactions. This
surcharge will be automatically added to each credit card payment.
Shortly after submission of the online application and fee and
completion of the local CCSA Campus Representative Approval
Recommendation, applicants will receive an application approval
notification. During the online application process, students from
non-consortium schools will receive instruction regarding additional
application requirements.
An official letter of acceptance into the program will be sent
electronically approximately three weeks after the program application
deadline, at which time final approval of course selection will be
confirmed in your online application.
General Program Schedule of Events
THURSDAY, JULY 10
Departure from U.S. (for students traveling with CCSA)
FRIDAY, JULY 11
Arrival and Check-in at King's College
11:30 - 2:00 lunch [King's College Refectory]
1:00 - 5:00 local area walking tours
6:00 welcome reception [mandatory]
SATURDAY, JULY 12
8:30 - 10:00 orientation [mandatory]
10:00 - 1:00 city tour [mandatory]
3:30 - 6:30 faculty meeting [faculty only—mandatory]
SUNDAY, JULY 13
Free day with optional free outings to be posted upon arrival
4:00 CCSA First Sunday Tea [highly recommended]
MONDAY, JULY 14
Regular class meetings begin (please refer to Class Schedule for
specific details)
WEDNESDAY, AUGUST 6
4:45 pre-departure orientation [mandatory]
FRIDAY, AUGUST 8
Final Exams for all courses (please refer to Class Schedule for specific
details)
MONDAY, AUGUST 11
Depart from U.K. (for students traveling with CCSA)
class schedule
Students wishing to take two classes must select one Group A course
and one Group B course, as designated in the Course Descriptions
section. To avoid schedule conflicts, courses meet according to the
following weekly pattern.
Group A classes
• Monday mornings 9:00 - 12:00
• Wednesday afternoons 1:30 - 4:30
• Mandatory full day class field trips: July 15, 24, 29 and August 7
• Friday, August 8, final exams/evaluations: 9:00 - 12:00
Group B classes
• Monday afternoons 1:30 - 4:30
• Wednesday mornings 9:00 - 12:00
• Mandatory full-day class field trips: July 17, 22, 31 and August 5
• Friday, August 8, final exams/evaluations: 1:30 - 4:30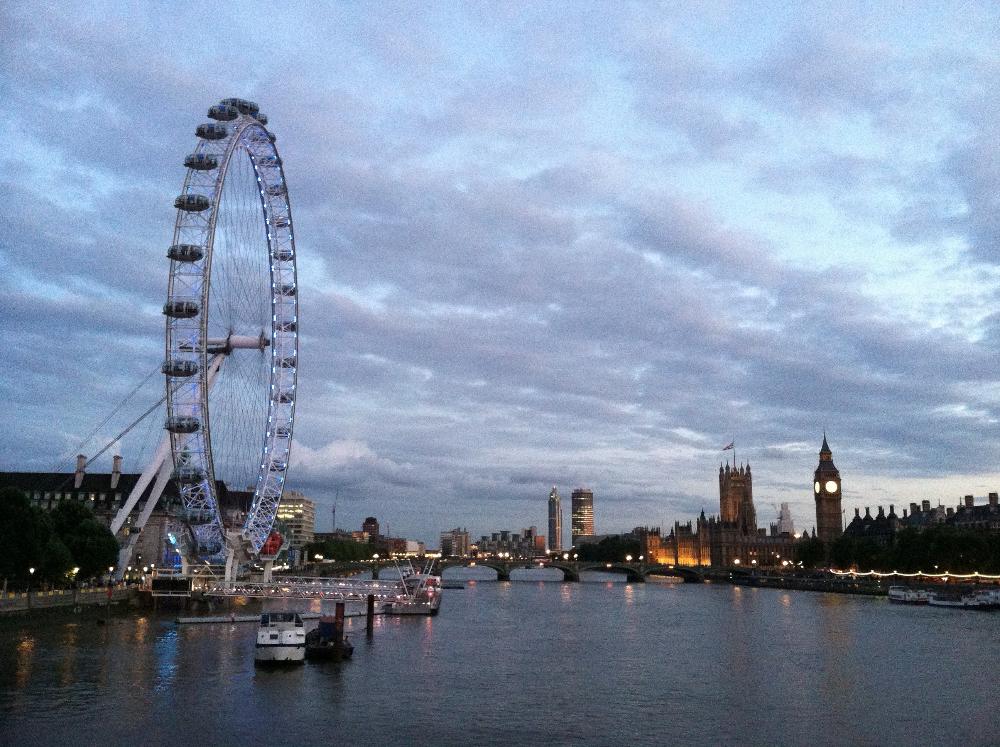 Course descriptions
The following courses are offered for this CCSA program. All program participants must register for one class and may elect to take a second at additional cost, as detailed in the Program Overview section. Students wishing to take two classes must take one Group A and one Group B class.
Applicants may register for courses offered by professors from any member institution.
Students are encouraged to email faculty to learn more about the classes.
Before applying for any course, refer to the course description regarding prerequisites. Course prerequisite(s) must be completed or, where applicable, waived by the course instructor, prior to the program's departure date.
APPAREL & TEXTILE DESIGN/MERCHANDISING
Cross-Cultural Design, Merchandising & Marketing
In today's global business environment, designers, retailers, marketers
and others must be aware of the preferences and needs of increasingly
diverse consumers. The arts and business practices of other cultures
also offer inspiration for the design of products, communications
and business environments. This course explores several cultures
through their arts, symbolism, and religious, social, political and
economic systems as they relate to apparel and other products and
to environments. Activities include visits to landmarks, museums,
manufacturers and various retail venues, guest lectures, and handson
experience with decorative techniques. Projects will reflect the
participants' interests: design; visual merchandising; buying; marketing,
communications, etc.
(3 cr. hrs., LD/UD, Dr. Phyllis Bell Miller [
pbmiller@humansci.msstate.
edu
] Mississippi State University)
Group A
ACADEMIC INFORMATION
ART HISTORY /DESIGN HISTORY
Course Cancelled
Design in London
Apologies to Milan and Tokyo. Regrets to Stockholm and Paris. Forgive me
Eindhoven, Berlin, Barcelona and, most particularly, New York. But London is
the design capital of the world (The New York Times, 2012). From Baskerville
to Banksy, from the origins of type-design to the cutting edge of design
theory and practice, this course will examine the boundaries of design
practice as social, commercial and political expression through a range of
media and contexts.
Prerequisite: Art History Survey, Prehistory to Modern
(3 cr. hrs., UD, Prof. Matt Greenwell [matt-greenwell@utc.edu] University of
Tennessee at Chattanooga) Group B
ACADEMIC INFORMATION
COMMUNICATIONS/LEADERSHIP STUDIES
Leadership London: Leadership Practices that Can Change the World
Leadership matters, something the English have experienced many times
right up to the present day. If you want to make your mark on the world or
simply make a difference on your campus or in your organization, the British
models of leadership we will focus on in this class will teach you important
lessons in leading well during times of crisis, change and opportunity.
Examine five practices of exceptional leaders and how they shaped the
life and leadership of pivotal British figures. Learn how to refine your own
leadership, experience England and enjoy forays into maritime history,
World War II, the age of invention, parliament and the monarchy and more!
(3 cr. hrs., LD/UD, Dr. Andrew J. Johnston [
andrew.johnston@belmont.edu
]
Belmont University)
Group A
ACADEMIC INFORMATION
COMMUNICATIONS/MEDIA STUDIES
British Media: It's Another World
Full class - no longer accepting applicants
British television has given us a wide variety of programming, from BBC
News to Simon Cowell's American Idol (Pop Idol in England) and from the
original versions of The Office, Real World and Big Brother to the immensely
popular Downton Abbey with its more classical sensitivities. British
newspapers shout with giant, provocative, attention-grabbing headlines.
British radio has played a vital and continuing role in providing important
information, as well as deep music playlists to its audiences. Add the
powerful influence of British music on pop culture, and it's clear to see that
media content in England is...well, British! British Media: It's Another World!
is an unforgettable study abroad experience, during which we explore
important media sites from London to Liverpool, while we give careful
consideration to the ways media in the US and the UK impact us, both as
citizens and consumers.
(3 cr. hrs., UD/G, Dr. Richard Tiner [rich.tiner@belmont.edu] Belmont
University) Group B
ACADEMIC INFORMATION
COMMUNICATIONS/SPEECH
Speaking of Britain
This is a chance to be your own tour guide. We will visit some of the most
interesting places in Great Britain and at every stop members of our class
will tell us about the place, the people who live(d) there and important
things that happened there--places like Speaker's Corner, Blenheim Palace,
Churchill's War Rooms and Longitude 0° 0' 0". In the process you will
improve communication skills needed to advance your career and become
a more fully engaged citizen. Special attention will be given to students who
experience anxiety about speaking in public….you can learn to do it!
(3 cr. hrs., LD, Dr. Jimmy Davis [
jimmy.davis@belmont.edu
] Belmont
University)
Group B
ACADEMIC INFORMATION
EDUCATION
Course Cancelled
No Tardis Necessary: A Whovian-like Exploration of Literacy Education
In this program, education students will travel through time and space to
explore the intersection of language, literacy and culture in British school
systems. Through school site visits and field trips to museums, theaters
and historical London sites, students will investigate how British history
and immigration patterns have influenced teaching practices in ways that
are similar to and different from American practices.
Prerequisite: Introductory Education course, official admission to the Education
major OR permission of the instructor
(3 cr. hrs., UD/G, Dr. Joy Bowers-Campbell [joy_bowers-campbell@
georgetowncollege.edu] Georgetown College) Group B
ACADEMIC INFORMATION
ENGLISH
The London Underworlds & Otherworlds of Neil Gaiman &
Alan Moore
Take a wild ride down the Tube and discover the secrets of 'London
Below' depicted in Neil Gaiman's fantasy, Neverwhere. Dive into
London's East End and trail Jack the Ripper through the gritty backstreet
underworld featured in Alan Moore's graphic novel, From Hell. Discover
why the Guy Fawkes mask from Moore's V for Vendetta has inspired
Anonymous hacktivists and the Occupy movement. Students will explore
how urban fantasist Neil Gaiman and graphic novelist Alan Moore
have re-cast the geography of London into a cityscape at once darkly
forbidding and fantastically alluring, thereby transforming a generation's
perception of the storied metropolis.
Prerequisite: UD: completion of Lower Division Composition Requirements.
Graduate: acceptance into a graduate program in English or Course-related
Discipline.
(3 cr. hrs., UD/G, Dr. Charles Sligh [
charles-sligh@utc.edu
] University of
Tennessee at Chattanooga)
Group A
ACADEMIC INFORMATION
Mystery, Magic & Mayhem-- From Sherlock Holmes to
Harry Potter
Full class - no longer accepting applicants
Why are we attracted to mysteries and enamored with detectives like
Sherlock Holmes who solve them? Why do we envy Harry's magical powers?
What do these figures tell us about our infatuation with the "rational/
irrational," about power and about the culture from which they come? We
will read the first "detective novel" in English literature, Wilkie Collins' The
Moonstone, which influenced Charles Dickens' novels as well as Sir Arthur
Conan Doyle's creation of Sherlock Holmes. We'll also study Holmes' stories,
Stevenson's Jekyll & Hyde, Agatha Christie's Poirot and Miss Marple and end
with some of Rowling's Harry Potter books--with references to Dickens along
the way. We'll go see where the Harry Potter films were shot (Alnwick Castle
and Oxford) and attend Christie's Mousetrap, the longest-running play ever in
London to discover sites associated with our reading. We'll even do our own
scavenger hunt! You could even come with me on the optional weekend trip
to Edinburgh, home to Sir Arthur Conan Doyle and J.K. Rowling. Don't miss
out; as Holmes announces, "the game's afoot!"
Prerequisite: UD completion of lower division composition requirements.
Graduate: acceptance to a graduate program in English or related discipline.
(3 cr. hrs., UD/G, Dr. Annette M. Sisson [annette.sisson@belmont.edu] Belmont
University) Group A
ACADEMIC INFORMATION
Shakespeare's World
Travel back in time to Shakespeare's England. Experience performances of
plays we're studying at the reconstructed Globe Theatre on the River Thames,
at Stratford-upon-Avon and outdoors in Regent's Park. Visit Shakespeare's
birthplace, grammar school and church in Stratford, as well as Elizabethan
sites in and around London where Shakespeare's company performed his
plays, such as Hampton Court Palace and Middle Temple Hall. Explore the
literary, cultural and political significance of the writer BBC Radio recently
named "Man of the Millennium."
Prerequisite: UD: one semester of college-level Freshman Composition.
Graduate: acceptance to a graduate program in English or related discipline.
(3 cr, hrs., UD/G, Ann Bliss [
blissa@wou.edu
] Western Oregon University)
Group B
ACADEMIC INFORMATION
Sherlock Holmes' London: Mystery & the Metropolis
Course Cancelled
Find clues to Sherlock Holmes' enduring appeal while following his trail
throughout London. Though Holmes is Arthur Conan Doyle's most intriguing
character, an equally important "character" is London itself, with its
labyrinthine streets and criminal underworld. We'll read the Sherlock Holmes
stories alongside historical, literary and artistic accounts of Victorian London,
including Jack the Ripper's East End. We'll explore Holmes' mysterious
metropolis with visits to sites important to Conan Doyle, the Holmes stories,
Victorian history and recent Sherlock films and shows. Potential field trips to
sites important to Sherlock and Conan Doyle, including Edinburgh, Scotland;
England's southern Coast; and Devonshire.

Prerequisite: one semester of lower-level literature ("Introduction to
Literature," "Traditions in World Literature," etc.) Graduate: acceptance into a
graduate program in English or Course-related Discipline.
(3 cr. hrs., UD/G, Dr. Daniel P. Shea [shead@apsu.edu] Austin Peay University)
Group B
ACADEMIC INFORMATION
ENGLISH/HISTORY /INTERDISCIPLINARY
Keep Calm & Carry On: Life in Great Britain during
World War II
It's been nearly 70 years since World War II ended in Great Britain, but that
period of history remains shrouded in myth and legend. Come explore
London, Coventry, Dover and other towns re-shaped by war, and see how
civilians lived under the threat of bombs and possible invasion. We'll study
the evacuation of nearly 2 million children from London to the countryside
and follow the path of city girls who formed a land army to keep farms
running. And, of course, we'll explore how the British "keep calm" spirit
helped to shape modern Britain and its people.
Prerequisite: one semester of Freshman Composition
(3 cr. hrs., UD, Dr. Amy Tudor & Prof. Renee Culver [
atudor@bellarmine.edu
&
rculver@bellarmine.edu
] Bellarmine University)
Group A
ACADEMIC INFORMATION
ENGLISH/INTERDISCIPLINARY
Modern Film & Multicultural London
Course Cancelled
It was once said that "the sun never sets on the British Empire," and while the
Empire is no more, London remains one of the most cosmopolitan cities in
the world. This course will delve into London's rich and complex multicultural
landscape through the medium of film: movies like Bend It Like Beckham,
Dr. No, Harry Potter and the Half-Blood Prince and East is East will provide
insights into the conflicts, connections and transformations that define
modern global experience. The class will incorporate visits to museums, film
studios and unique sites in London ranging from Eltham Palace to Brick Lane
to fully experience contemporary British film and culture.
Prerequisite: one semester of Freshman Composition
(3 cr. hrs., UD, Dr. Jennifer Barker [
jbarker@bellarmine.edu
] Bellarmine
University)
Group A
ACADEMIC INFORMATION
ENGLISH/JOURNALISM
Travel Writing In & About London
Course Cancelled
Document your London summer through the creative art of travel writing! We
will travel about London above ground on red buses and underground on
the "Tube" (subway), walk London parks, mingle among crowds at colorful
markets, boat on the Thames River to the royal palace of Hampton Court and
ride Britrail into the English countryside. By reading travel literature about
London and Great Britain, researching specific sites and writing about our
own experiences, we will gain a deeper understanding of the British people
and a greater appreciation for London. Consider the difference between
the tourist with a camera only and the travel writer with a camera and all the
words of the English language!
Prerequisite: one semester of Freshman Composition
(3 cr. hrs., LD/UD, Mr. Paul G. Ellis [
ellis@nku.edu
] Northern Kentucky
University)
Group B
ACADEMIC INFORMATION
ENGLISH/RELIGIOUS STUDIES
C. S. Lewis, J. R. R. Tolkien & the Inklings
The Inklings (including C.S. Lewis and J.R.R. Tolkien) was a Christian/
fantasy writing group that met in Oxford, where we will visit the Eagle and
Child pub, the colleges and the Inklings' homes. From the pens of Lewis
and Tolkien came not only The Lord of the Rings, The Hobbit, and Mere
Christianity, but also some of the 20th Century's most enduring scholarship,
apologetics and imaginative mythologies. This course will allow you to gain
a complete understanding of the works of Lewis and Tolkien in their cultural
context of early 20th century Britain haunted by the European wars.
Prerequisite: one semester Freshman Composition or First Year Seminar
(3 cr. hrs., LD/UD, Dr. Jonathan Thorndike [
jonathan.thorndike@belmont.
edu
] Belmont University)
Group B
ACADEMIC INFORMATION
GEOGRAPHY
The Geography of Europe
Course Cancelled
Study the geography of Europe and the British Isles while experiencing the
culture and visiting places of interest in person. See the cities, mountains,
coasts and pastoral countryside, as well as locations that are noteworthy
for their cultural, political and historical significance. Students will have
classroom lecture addressing all aspects of the geography of Europe, with
special emphasis on the British Isles. Day field trips will include London,
Dover, Canterbury, Oxford or Cambridge and others. Don't miss the
opportunity to live geography, not just study it!
(3 cr. hrs., UD/G, Dalton W. Miller, Jr. [
dmiller@ra.msstate.edu
] Mississippi
State University)
Group A
ACADEMIC INFORMATION
HISTORY
Bodies & Knowledge: Making Medicine Modern in Victorian
Britain & Beyond
Course Cancelled
In this course we will examine the transformation of medicine that took
place in Great Britain from roughly 1832 to 1920. At the heart of our course
is a question: What role did British imperialism play in the development of
nineteenth and early twentieth century medicine in London? To answer this
question, students will engage in an investigative endeavor involving the
physical and cultural landscape of London, as well as independent research
developed out of course readings. Students will have an opportunity to
learn about the development of several different medical fields, including
pharmaceuticals, surgery, dentistry, nursing and epidemiology. We will
utilize London's architectural and cultural resources, particularly museums, as
well as sources from the time period, including letters, pamphlets, cartoons
and newspaper articles to examine the professionalization of medicine in
nineteenth and early twentieth century Britain. At the end of the course,
students will develop a deeper understanding of the relationship between
Britain and its empire and how this relationship enabled the development of
modern Western medicine.
(3 cr. hrs., LD/UD, Dr. Rachel Constance [rconstance@walsh.edu] Walsh
University) Group B
ACADEMIC INFORMATION
INTERIOR DESIGN/ARCHITECTURAL HISTORY
Visual Reality: A History of Interiors & the Decorative Arts
in England
Experience the wonders of the ancient decorative arts. This will not be
a virtual reality class experience but one of visual reality. Enjoy viewing
actual castles, churches, houses and interiors designed by world famous
architects and interior designers. Learning and understanding furniture
styles, designers and accessories of period interiors and cultures
becomes an easy task with information gathered from trips in and
around London to museums and famous architectural structures. Absorb
the centuries of history, and depart with a knowledge and experience
that will be your reference point for design in the 21st century.
(3 cr. hrs., UD, Professor Beth Miller [
bmiller@caad.msstate.edu
]
Mississippi State University)
Group A
ACADEMIC INFORMATION
MUSIC/FINE ARTS
COURSE WITHDRAWN
Celebs of the British Choral Tradition: A Survey from William
Byrd to John Rutter
London provides a fitting backdrop to survey Britain's rich choral music
history, and its celebrated composers. Beginning with the early English
Madrigal through contemporary composers such as John Rutter, students
will explore British choral music through the lenses of lecture, listening,
presentations, concert attendance and written critique, and excursions to
relevant historical sites.
(3 cr. hrs., LD/UD, Dr. Jeffery Ames [jeffery.ames@belmont.edu] Belmont
University) Group B
ACADEMIC INFORMATION
NURSING/INTERDISCIPLINARY
Course Cancelled
Intercultural Understanding & Communication Relevant to
the Delivery of Culturally Competent Care
London is the melting pot of languages and cultures. In this course we will
examine how the multicultural nature of London affects health care delivery,
as we discuss emerging trends in health care education and cultural and
health care beliefs, values and ethics relating to health care professions and
decision-making in health care practice. We will also analyze educational
issues relevant to the delivery of culturally competent care and analyze legal
and ethical issues in local and global health care settings.
(3 cr. hrs., LD Nursing/UD Interdisciplinary, Mrs. Patty Ingle, MSW, MA, LHFA
[pingle@bellarmine.edu] Bellarmine University) Group B
ACADEMIC INFORMATION
Where's the Evidence? Using Research to Examine End-of-
Life Care on Both Sides of the Pond
Course Cancelled
What can we learn about end-of-life care from our British colleagues? Visit
the world famous Cochrane Collaboration at Oxford to learn how to evaluate
current best evidence in making decisions about end-of-life care. Visit St.
Christopher's Hospice, where Dame Cicely Saunders pioneered the modern
hospice movement with her unique foundational belief: "you matter to the
last moment of your life…we will help you, not only to die peacefully but to
live until you die." Through careful examination of evidence, collaboration
with British colleagues and learning gained from world-renowned palliative
care centers, learn to identify best directions for guiding end-of-life care.
Prerequisite: undergraduate level statistics
(3 cr. hrs., UD/G Nursing/UD Interdisciplinary, Linda Cain, PhD, RN & Sherill
Nones Cronin, PhD, RN-BC [
lcain@bellarmine.edu
&
scronin@bellarmine.
edu
] Bellarmine University)
Group A
ACADEMIC INFORMATION
Important Note Regarding the Preceding Course:
The London portion of the course, "Where's the Evidence," is only
two weeks long, ending on July 26. Students who enroll in this class will be required to complete both pre- and post-program assignments, a portion of which will be online starting four weeks before the London portion. If taken as part of the London Summer Program, this course MUST be taken as a second class (along with a Group B selection). Students who wish to enroll ONLY in this course must instead apply for admission to the 2-week London Health Care Program.
PHILOSOPHY
COURSE WITHDRAWN
Biomedical & Research Ethics
Should doctors always tell the whole truth and nothing but? Do patients
across the world have the same needs for autonomy, confidentiality and
informed consent? Why are HIV/AIDS, malaria and swine flu worldwide
ethical concerns? Universal health care: who has it, who doesn't and why?
From accounting and art to theology and zoology, students of any major will
gain a broad perspective on biomedical and research ethics in this course.
By visiting science museums and health care facilities and experiencing
London's multiculturalism, we'll prepare ourselves for philosophical
explorations of cloning, euthanasia, human experimentation, stem cell
research and other thought-provoking topics.
(3 cr. hrs., LD, Dr. Catherine Sherron [catherine.sherron@thomasmore.edu]
Thomas More College) Group B
ACADEMIC INFORMATION
Magic & Science in Elizabethan England
In this course we will study real magic in Queen Elizabeth's England. We
will read the works of Sorcerers and Occult philosophers, visit Stonehenge
and see actual instruments used in 16th century magical rituals in the
British Museum. We will look at magic in Shakespeare's plays and visit
Shakespeare's birthplace, Stratford-upon-Avon, and see multiple live
productions at the Globe Theatre and elsewhere. Finally, we will study
the development of modern science out of magic and alchemy through a
study of Sir Francis Bacon, a remarkable polymath. We will track his legacy
from Gray's Inn to the Royal Observatory. If you want to explore magic,
Shakespeare and the intellectual culture of Elizabethan England, don't miss
this class!
(3 cr. hrs., LD/UD, Dr. Andy Davis [
andrew.davis@belmont.edu
] Belmont
University)
Group A
ACADEMIC INFORMATION
PSYCHOLOGY/SOCIOLOGY
Sex, Drugs & Rock 'n' Roll: Music & Drug Subcultures in the US
& the UK
The "Mods" used amphetamines to stay up all weekend listening to music.
In swinging London and 60's San Francisco, hippies glorified psychedelic
music, psychedelic drugs and free love. Raves ran on ecstasy, the "love drug."
Why are many subcultures defined by their music and drugs of choice?
Are they trying to establish identity, seek spiritual awakening, respond to
oppression or just have fun? Using historical and contemporary subcultures
as examples, we will explore biological, psychological and sociological
factors that may explain how music, sexuality and drugs help define identity
for groups that are (willingly or unwillingly) separate from majority culture.
Prerequisite: Introduction to Psychology or General Psychology or
Introduction to Sociology
(3 cr. hrs., UD, Dr. Tom Johnson [
tom.johnson@indstate.edu
] Indiana State
University)
Group A
ACADEMIC INFORMATION
THEATRE/CREATIVE WRITING/HONORS
All the World's a Stage
Course Cancelled
This summer, London is your muse and your stage. We'll immerse ourselves
in this theatre wonderland, experiencing the raw emotion and magic of live
shows and analyzing the literary genius of classic writers like Shakespeare
and modern artists like Jez Butterworth. Armed with a new understanding of
the basic elements of playwriting and surrounded by inspiration, you'll take
up the bardic tradition and write your own short play.
(3 cr. hrs., UD, Ms. Kristin Hornsby [hornsbyk1@nku.edu] Northern
Kentucky University) Group A
ACADEMIC INFORMATION
All the World's a Stage Website
THEATRE/ENGLISH/INTERDISCIPLINARY
British Playwrights & Their Influence on the American Stage
This course concentrates on several British playwrights. Through readings
and discussions of the playwrights' works we will understand why they
have become part of both the British and the American stage repertoire.
We'll have the opportunity to attend live performances at renowned theatre
companies such as The Globe, The Old Vic, The National Theatre, The
Hampstead Theatre and at The West End. Visits and tours to Stratford-upon-
Avon, Cambridge, Oxford, The Theatre Museum, Shakespeare's Globe, The
Tower of London, The Gallery and Harry Potter Studios, as well as famous
historical markets will be part of the class activities.
(3 cr. hrs., UD, Prof. Carlos Manuel Chavarria [
cchavarria@bellarmine.edu
]
Bellarmine University)
Group B
ACADEMIC INFORMATION